The closing chapter of 2021

As we head into the the final stretch of 2021, we can only look back and think, "what a crazy year!" Lockdowns, riots, power outages, elections and loads of uncertainty - South Africa has had it all. One thing is for sure, we are tough and a pat on the back is needed for getting through this year, one most would rather forget.
The above being said, 2021 has been a tremendous year for KRP, our growth has been phenomenal, "challenging at times", but Phenomenal. This growth sees us usher in 2022, with a healthy order book that takes us well into Q3 of 2022. It is a great story to tell, not without thanks.
Team Kirk Roth
Firstly, the Staff, most of them new to KRP but many a familiar face from my days at RVI. You have joined KRP and believed in our vision, you have brought much needed talent and skill with you, and you have risen to the challenge. It is not lost on myself or management, just how important you all are, well done and thank you!


Pierre van der Merwe
Second, Pierre van der Merwe - while extremely busy in your full time role as Managing Director of AssetPool, I must thank you for your assistance with the successful execution of two large Warema Blind Installations, one for Investec in Sandton and the other for the Prestigious 144 Oxford Project. Thank you.


Chris Edwards
Third, Chris Edwards - while extremely busy with a range of items, your guidance, wisdom and role in KRP this year has spoken for itself. As you always say, onwards and upwards Meneer! Thank you!



Kirk Roth Clients
Last but definitely not least, our Clients - I cannot name you all and I cannot thank you all enough, the bottom line is that you trusted us, supported us and that is what counts! Thank you, we look forward to continuing to support you and your teams on your valuable sites and projects in 2022.
December Shutdown
Please take note that our offices will be closed from 15 December 2021 - 10 January 2022 but we will have a team on stand-by for any maintenance or call-out needs that you may have.

The emergency contact numbers to be used during this period are as follows:

DECEMBER SHUTDOWN EMERGENCY CONTACT INFORMATION
Service / maintenance:
JHB Management team
Leanne Tymvios: 082 840 1938
Gareth Lotter: 082 560 9708
JHB Technician
Paul Tsakani: 060 9852205
CT Management team

Fagan Hazell: 076 729 1648
New projects:
JHB Management team
Shaun Pistorius: 072 939 4937
Work in Progress / Completed Projects
With extensive knowledge and experience in the supply and installation of Smoke Control Systems as well as the world leading Warema Automated Blind product. KRP have secured various different projects, some of these are:
23 Merlot Close Pomona, Kempton Park - Smoke Control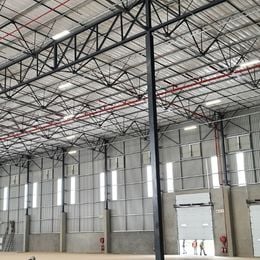 JT Ross Property Developers appointed us to install the natural Smoke ventilation system at Merlot Close.
JOH 1 – Data Centre, Samrand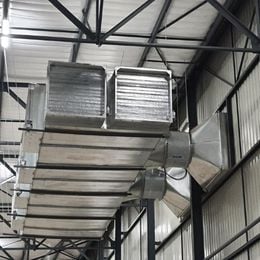 A new data centre in South Africa. KRP has completed phase 1 of this project and will be moving onto phase 2.
The project's contractor is WBHO Construction & the Fire Consultants that we have been working with are Chimera Fire
Clayville Industrial, Olifantsfontein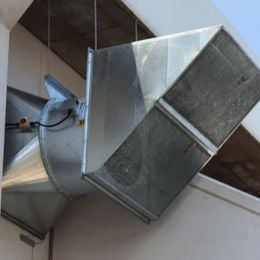 We worked with Clover SA to install a smoke extraction system at their Clayville Industrial facility in Olifantsfontein.
This project was completed in October 2021.
It has been a year of many exciting developments and we are looking forward to 2022 bringing even more positive & sustainable growth.

I hope that you and yours have an amazing (and safe) festive season and we look forward to seeing you all in the new year.


Chat soon,
Michael